Stella Maxwell

Born
May 15, 1991
Brussels, Belgium
Hair
Blonde
Eyes
Blue
Height
5'9" / 175cm
Bust
32" / 81cm
Waist
23" / 58.5cm
Hips
33" / 84cm
Dress
2 (US) / 32 (EU)
Shoe
7.5 (US) / 38 (EU)
Social media
Instagram
Stella Maynes Maxwell
(born May 15, 1991) is a Belgium-born New Zealand model.
Victoria's Secret Fashion Show
Edit
Stella has walked in five consecutive Victoria's Secret Fashion Shows. She has been an Angel since 2015.
Stella walked in Segment 2: Dream Girls and Segment 5: Fairy Tale.
Stella walked in Segment 3: Exotic Butterflies and Segment 5: Ice Angels.
Stella walked in Segment 2: Mountain Romance and Segment 6 : Bright Night Angel.
Stella walked in Segment 1: Punk Angels and Segment 2: Porcelain Angel.
Stella walked in Segment 2: Golden Angels and Segment 6: Downtown Angel.
Personal life
Edit
In 2015, she was rumored to be dating American singer and actress, Miley Cyrus but neither ever confirmed the relationship.
From December 2016, she was dating American actress Kristen Stewart until their breakup in fall 2018. She resumed dating Stewart from May 2019 until July 2019.
victoriassecret.com
Edit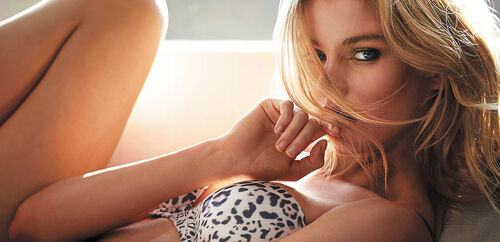 Favorite place in the world?
My favorite place in the world right now is Los Angeles. I really fell at home there and I really love my friends and my life there. I love road tripping and camping and surfing. It's just cool.
If you were a spice, which would you be?
Saffron.
The 5 things you can't live without?
Health. Peace. Passion. Family. Love.
What haven't you done yet that you wish you could?
Explore Iceland!!!
What did you eat for breakfast?
I love a balanced breakfast, something that gives me energy but that does fill me up. Some gluten-free with avocado is one of my favorite morning treats.
Morning or night person?
I'm a midday person - ha! But, honestly, I love a lot of things about morning and a lot of things about night.
Righty ot lefty?
I'm actually ambidextrous.
Pink or red?
Blue. But if I had to chose between pink and red it would be red.
Chocolate or vanilla?
Chocolate.
Boxers or briefs?
Briefs.
The most glamorous part of your job?
Traveling and experiencing beautiful places.
The least glamorous part of your job?
Castings in the snow, and early call times after an all-night flight.
Stella's journey to becoming an Angel
Edit
VS Gallery
Edit
Community content is available under
CC-BY-SA
unless otherwise noted.