Josephine Skriver

Born
April 14, 1993
Copenhagen, Denmark
Hair
Brown
Eyes
Green
Height
5'11" / 180cm
Bust
30" / 76cm
Waist
22" / 56cm
Hips
34" / 86cm
Dress
2 (US) / 32 (EU)
Shoe
10 (US) / 41 (EU)
Social media
Instagram
Twitter
Josephine Skriver-Karlsen (born April 14, 1993) is a Danish model.
Victoria's Secret Fashion Show
Edit
Josephine has walked in six consecutive Victoria's Secret Fashion Shows. She has been an Angel since 2016.
Josephine walked in Segment 5: PINK Network.
Josephine walked in Segment 4: University of PINK.
Josephine walked in Segment 1: Boho Psychedelic and Segment 4: PINK USA.
Josephine walked in Segment 2: Mountain Romance and Segment 6 : Bright Night Angel wearing the Swarovski outfit.
Josephine walked in Segment 1: Punk Angels and Segment 2: Porcelain Angel.
Josephine walked in Segment 1: Glam Royale and Segment 5: Mary K X VS.
Personal life
Edit
She is engaged to American musician Alex "Bohnes" DeLeon.
victoriassecret.com
Edit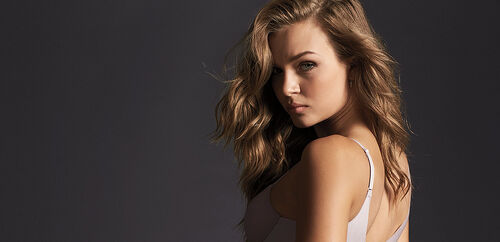 Favorite place in the world?
Anywhere as long as I'm with people I love.
If you were a spice, which would you be?
Hot sauce - is that a spice?
The 5 things you can't live without?
Phone, friends, family, sleep and food.
What haven't you done yet that you wish you could?
I want to see the Northern Lights really bad!
What did you eat for breakfast?
An omelette.
Morning or night person?
I've become a morning person. I like to start my day early and get everything done.
Righty ot lefty?
Righty.
Pink or red?
Red.
Chocolate or vanilla?
Chocolate.
Boxers or briefs?
Boxer briefs.
The most glamorous part of your job?
Getting to see all these exotic placed and learning about different cultures around the world. I love to gain knowledge and explore new and interesting parts of the world.
The least glamorous part of your job?
Missing people.
VS Gallery
Edit